Every year, local law enforcement officials band together to celebrate National Drive Sober Week throughout the entire week leading up to the Labor Day weekend. Impaired driving is one of the leading causes of motor vehicle crashes and fatalities, and Colorado has strict limits for driving under the influence of alcohol or other legal substances. Make sure you drive sober, or get pulled over.
There are plenty of alternatives to driving while intoxicated:
Have a Designated Driver
We promise that your mom, dad, sister, brother, best friend, bartender, significant other, and the rest of those who know you would be happier to play DD than see you drive home while intoxicated. Establishing a designated driver before heading out on the town avoids any confusion or fighting once the party has started. Everyone can have a better time and relax knowing that they are getting home safely. Pro tip: take turns being the DD so that everyone has the same opportunities to go out and have fun.
UBER, Lyft, or Taxi
Chances are, more than one person in your group will have a smartphone handy at the bar. There are plenty of free apps like Uber and Lyft that allow you to request a safe ride home. Additionally, Curb allows you to call a taxi cab to you and pay with a credit or debit card through the app itself or with cash at the end of your ride. Ridesharing cuts your personal costs a lot and allows everyone to get where they need to go safely. Pro tip: Gratuity features are now available through the bigger ridesharing applications. Your driver will appreciate the added tip for getting you home safely when you needed it the most.
Public Transportation
Denver has several avenues for public transportation designed to be easy to use and convenient for most trips. Riding the bus or taking the RTD light rail connects you to stops all over The Mile High City. Once you get to your destination, the fresh air might even do you some good before you get safely inside your beloved bed. Public transportation is inexpensive and user-friendly. Pro tip: Call the RTD Customer Care line at 303-299-6000 and simply tell them where you want to hop on the bus and where you're looking to hop off. They can give you times and explain where the closest stop is to you. However, do this before you go out, as Customer Care is only open until 6:00 p.m. on weekends and holidays.
Remember, driving while under the influence is unacceptable and has a serious risk. Assign a designated driver, utilize a rideshare application, or hop on public transit. Also, before you head out for the weekend, stop by and see us at Larry H. Miller Colorado Chrysler Jeep to find your perfect ride for heading back to work after the holiday weekend. Drive Sober or Get Pulled Over.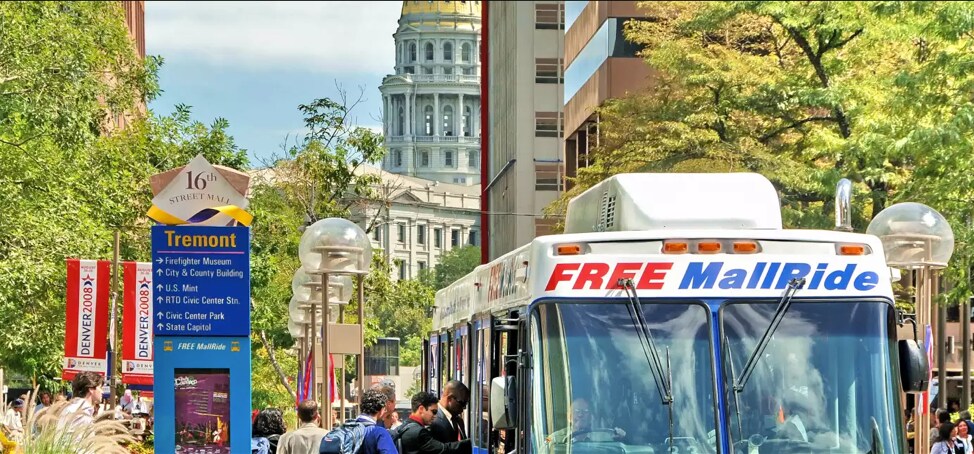 (Photo by Denver.org)