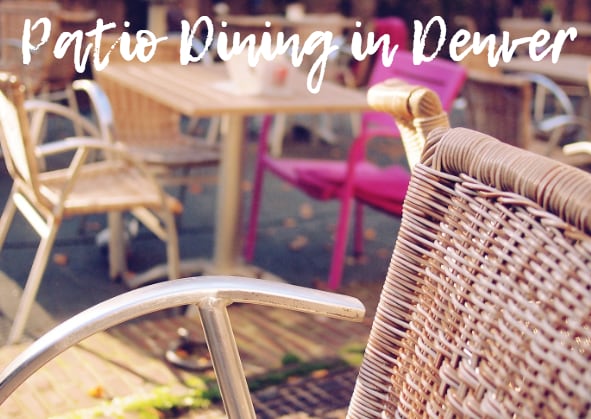 Summertime is all about learning how to enjoy the outdoors while beating the heat. One of our favorite ways to have the best of both worlds is by eating a delicious meal out on the patio of some of our favorite local restaurants. We have put together a list of some of our Denver recommendations for you to check out this summer. Be sure to check it out below:
Mile High Spirits
Known for its craft beer and cocktail selection, Mile High Spirits doubles as a powerhouse of premium distilled spirits and a hoppin' events venue in LoDo. Enjoy a giant 4,000 square foot patio space with outdoor seating. Challenge your buddies to a game of cornhole in between samples of specialty infusions and modern cocktails. Live it up on the weekends with both indoor and outdoor events happening year-round.
Denver Beer Company
Denver Beer Co. has several locations in Colorado, but the Platte Street Taproom includes a pet-friendly patio and Germanian outdoor seating. Although the brewery is located inside of a renovated garage, the doors are usually up—giving Denver Beer Co. a more relaxed atmosphere. While Denver Beer Co. doesn't actually serve up food, there are always food truck dining options for you to enjoy.
Bistro Vendome
If you're looking for a classier night out, but couldn't afford that summer in Paris, head over to the Bistro Vendome. Named to mirror a favorite Parisian spot, Place Vendome, Bistro Vendome offers delicious French cuisine and a full-service bar including more than 65 different French wines. Dine on the patio for a delightful neighborly experience that emulates a summer night in Paris—without the Eiffel Tower.
Ale House
Local to the core, the Ale House at Amato's maintains partnerships with local businesses for fresh ingredients, produce, and baked goods. The Ale House is known for creating classic pairings, so kick back and enjoy a delicious meal paired with a beautiful brew—a match destined for happily ever after.
Los Chingones
This taqueria is hot, hot, hot! If you're into delicious Mexican fare and a spacious outdoor dining scene, you'll fall in love with Los Chingones. A truly unique experience, Los Chingones has Instagram-worthy murals inside and a killer patio atmosphere outside.
El Five
El Five delivers nearly unbeatable views of downtown Denver and the surrounding highlands. Offering rich Mediterranean dishes, El Five marries a gorgeous view and a killer menu. After dark, enjoy a more intimate atmosphere indoors by the contemporary-esque bar.