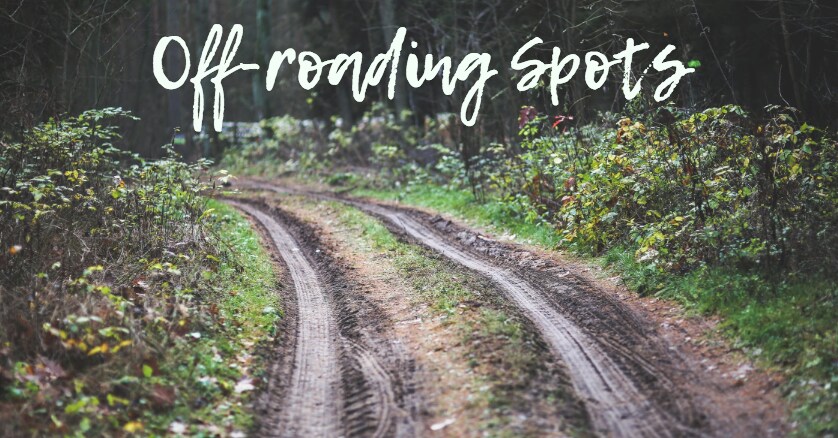 As if the beauty of our state isn't reason enough to enjoy living here, there is more than just meets the eye. For our dealership in particular, we appreciate the access to some killer jeep trails. The best part? They're all in our backyard and extremely accessible from town. Now that we've told you about the fun, let us fill you in on where to go in this month's blog.
Head on over to the White River National Forest in the town of Meeker, Colorado to take off on some spacious trails. You have 250 miles at your fingertips to explore, camp, and take a weekend to enjoy your sweet ride. In addition, there are also great hiking trails so you can get out from behind the wheel and take some pics.
Next, we recommend heading three hours northwest of Denver to Colorado State Forest State Park. Here you'll not only cruise on rugged, fun terrain but also there are some great moose-viewing spots all along the park. You can experience over 50 miles of off-road trails to get your fix. This is the place if you want a little bit of everything nature has to offer.
If you're looking to get the best Instagram pic of the summer, you better hit the trails on the Alpine Loop Scenic Byway. This is a classic trail full of pine trees, mountainscapes, and some history. When you need a break, this trail is home to various ghost towns along the way. These trails have some of our favorite views of the state, so don't forget your camera.
You've probably found yourself daydreaming about jeepin' now, right? In that case, you're going to need a Wrangler equipped to hit the trails and navigate you through some pretty tough terrain this summer. Luckily, we're Colorado's #1 Wrangler Dealer, and we've got plenty all-new rides in stock. You can flip through our extensive inventory on our site and then head on down to Larry H. Miller Colorado Chrysler Jeep at 350 South Havana St, Aurora, CO 80012. We look forward to getting you into your next adventure vehicle, and we hope to see you in soon.