March has arrived and we're less than two weeks away from the luckiest day of the year. We hope you find a pot of gold at the end of the rainbow, but if not, fingers crossed you find the next best thing: A Jeep. There are quite a few reasons Jeep drivers are the most fortunate on the road and we've mapped out some in this month's blog.
Flip on your all-wheel drive and go where they can't. Jeeps have the capability to cruise through rough terrain with an effortlessness you simply can't get in any other car. Especially living in Colorado, you'll need to navigate the mountains, meaning snow, rocks, rivers, and paths unpaved.
In the warmer months, who wants to be stuck in their stuffy car? No one! Fortunately, in a Wrangler, you have the option to remove the roof and your SUV suddenly becomes a convertible. Bonus: take the doors off too for a real adventure. Enjoy the fresh air, vitamin C, and turn the music up loud. Luck is on your side in this Jeep.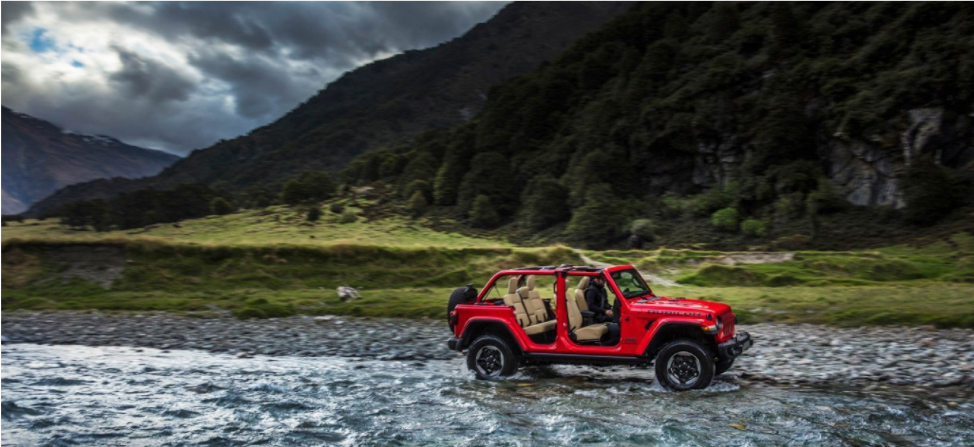 When you're going on an adventure, gear is a must. Various Jeep models have an exceptional towing capacity, including the Wrangler Unlimited, Cherokee, Grand Cherokee, Patriot, and Compass. You'll not only have room for your friends and pup, but plenty of space for your tent, coolers, and equipment. Adventures are meant to be had in a Jeep.
The temps are about to warm up and as mentioned above, the Wrangler is an excellent choice going into the spring and summer. Looks like you're in luck too because the all-new 2018 Wrangler was just released and we've got it here at Larry H. Miller Colorado Chrysler Jeep. We've got quite a few in stock, allowing you to find the perfect model and color for your new Wrangler. See our entire inventory online and you're one step closer to the ride of your dreams. We hope to see you in soon and we wish you a happy St. Patrick's Day!